Hi everyone, it's Angela!
I've already posted a Book Shuffle Tag but I had so much fun doing it that I wanted to do another. Let's get started!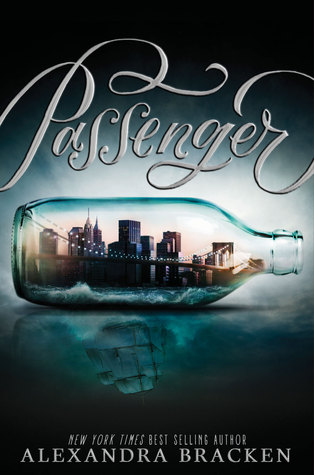 Passenger by Alexandra Bracken and The Mortal Instruments Series by Cassandra Clare. This song is, in my opinion, the ultimate shipper anthem, therefore I chose books that have my literary OTPs. Nicholas and Etta from Passenger were perfect despite their instalove beginning. Also, Magnus and Alec from TMI. Malec is so important.
The Harry Potter Series by J.K. Rowling. To me, this song is about how bittersweet it is to grow up. In this series, we follow Harry as he grows up over 7 years, so it fits very well.
Nowhere but Here by Katie McGarry. This song, for some reason, made me think of Oz. This song has a slight bad boy vibe to it and it automatically made me think of Oz and his relationship with Emily.
Be My Forever – Christina Perri feat. Ed Sheeran
Anna and the French Kiss by Stephanie Perkins. This song is just as cute as Anna and Etienne are.
What I Thought Was True by Huntley Fitzpatrick. Just like the song, this book is about not being able to escape the memory of a relationship. The book's definitely not as peppy as the song, but it's just as good!